Introduction
Cambridge United football club, based at Abbey Stadium, recognized the urgent need to upgrade their security system to ensure the continued safety and security of their fans and staff. Their existing CCTV system was outdated and resulting in insufficient coverage of the stadium. After reviewing the case, GCIS decided to team up with SPRO to transform Abbey Stadium's security setup.
Andy Pickard, Matchday Safety Officer at the stadium, shared, "the safety and security of our fans and staff are non-negotiable. We knew our previous CCTV system was falling short. This was an area GCIS and SPRO immediately identified and addressed."
Gavin Bush, Operations Director at GCIS said, "At this level of football, unfortunate incidents of hooliganism surface. Cambridge needed a system where they could definitively identify 'that person' and use the evidence accordingly."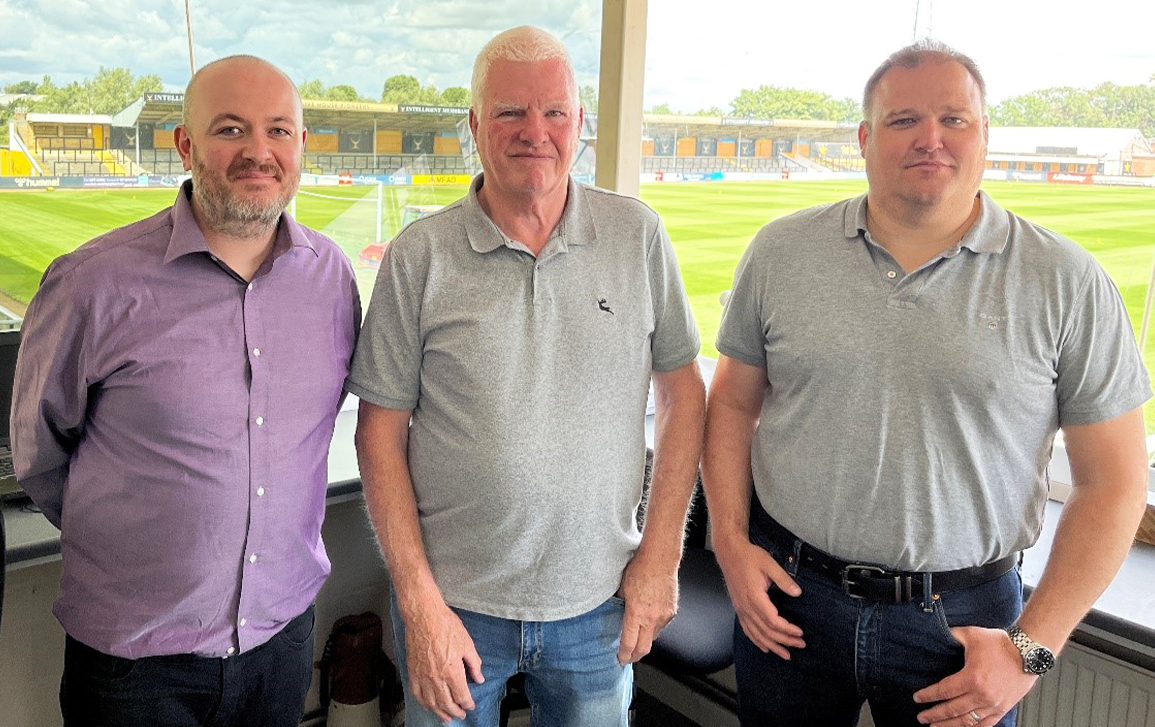 From left to right: Oliver McCulloch (Business & Marketing Executive at SPRO); Andy Pickard (Matchday Safety Officer at Cambridge United); Gavin Bush (Operations Director at GCIS.)
The Challenge
The increasing popularity of Abbey Stadium called for a more resilient, efficient CCTV system to monitor every corner of the stadium effectively. The previous system suffered from multiple blind spots and poor video quality, making it difficult to monitor and manage the crowd during peak times and identify potential security threats. The key challenge was to upgrade the system without causing major disruptions to the ongoing events at the stadium.
The Solution
GCIS reviewed the stadium's requirements and proposed a partnership with SPRO to provide a comprehensive security upgrade at Abbey Stadium.
Their proposal encompassed:
1 - High-definition CCTV cameras: SPRO's 4k resolution cameras (DHIPD80/ARW/40M-T) as well as their 25x Zoom PTZs (DHIPPTZ40/25XR-V2) were installed to offer clear visibility and superior identification capabilities.
Gavin remarked, "These cameras are truly impressive, monitoring each of the stands in a criss-cross pattern. The 25x Zoom capability is so powerful that you can read the seat numbers from one side of the stadium to the other."
2 - Comprehensive coverage: Cameras were strategically placed to cover the entire stadium, from the seating areas to the entrances, exits and car park.
Gavin elaborated, "We've got cameras covering every crucial area. If there's an issue, the control tower can manually control the PTZs, letting one operator conduct a general overview while another handles the specific incident."
3 - Smart features: The SPRO system incorporated advanced AI features like Smart Motion Detection to help identify and responds to any unusual activity.
4 - Remote access: The 32ch 4k NVR system enabled remote monitoring and real-time alerts, ensuring a swift response from the security team.
5 - Seamless installation: GCIS planned a phased installation process to ensure minimal disruption to stadium operations.
Describing the partnership with SPRO, Gavin Bush, Operations Director at GCIS, stated, "Working together with SPRO, we have achieved a security upgrade of the highest calibre. Their advanced CCTV technology, coupled with our expertise, is second to none."

The Outcome
SPRO and GCIS's combined effort led to a successful overhaul of Abbey Stadium's security infrastructure. Here's how they delivered value:
1 - Enhanced Security: The high-definition CCTV cameras improved surveillance capabilities and enabled more effective monitoring and identification.
2 - Effective Crowd Management: The comprehensive CCTV coverage helped identify and alleviate potential crowd bottlenecks in real-time, enhancing crowd management.
3 - Proactive Security Measures: The advanced features of the SPRO CCTV system allowed the security team to identify and mitigate potential security risks proactively.
4 - Improved Fan Experience: With a safer environment, fans felt more comfortable and secure, contributing to a more positive overall stadium experience.
"The quality of SPRO's CCTV system is unprecedented," said Cambridge Stadium Manager, Ian Darler. "The new CCTV system has unequivocally made Abbey Stadium a safer place and I can now monitor the system 24/7 via phone which has already proved to be very valuable"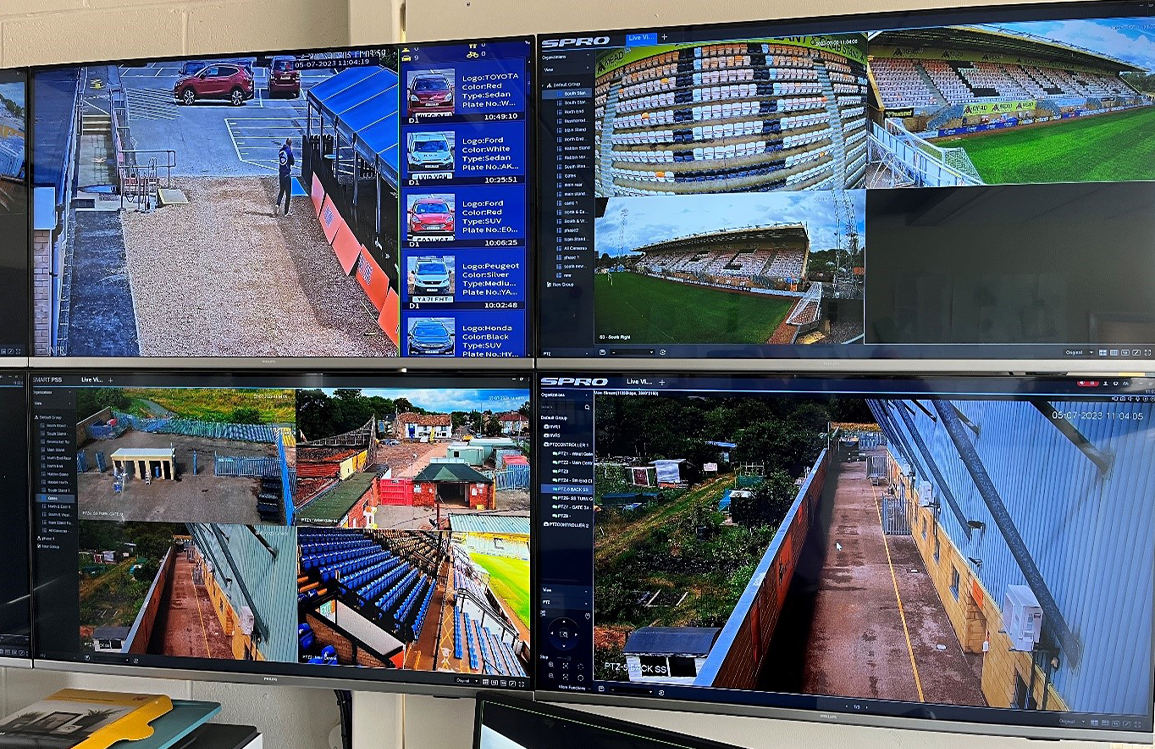 Conclusion
The collaboration between SPRO and GCIS has effectively improved security and safety at Abbey Stadium, enabling efficient crowd management and enhancing the fan experience as well as the safety of staff. This case study showcases how SPRO's innovative CCTV technology can transform security infrastructure at large venues.
Andy, the Matchday Safety Officer, satisfied with the SPRO system, shared his positive experience, "I love it. The operators love it. The police love it. We'd had some issues with certain members of the crowd slipping under the radar. But with the new system, we've caught some of the troublemakers and got them banned. There's no doubt about identification now. The system is paying for itself."